2022's Top Ecommerce Platforms: A Comprehensive Comparison & Review with Ratings
If you're thinking to start an ecommerce website to sell your products online, you're among thousands of retailers or entrepreneurs aiming to create their market in vast industry of online selling. Many questions arise in your mind such as what's best ecommerce platform in 2022 for my store? Which ecommerce platform gives best value for money? What should I know before choosing my ecommerce store platform? What are ecommerce platform ratings? How do i find ecommerce platforms comparison? and many more.
Since you're reading this article you can save yourself from making worse mistake as an retailer to partner up with wrong ecommerce platform without going through comparison.
Doesn't matter if your business is small or large but the decision to partner up with selling platform is BIG one. Here we will target to review and compare top & best ecommerce platforms in year of 2022 with rating so let's know which one is the best ecommerce platform 2022 for you??
Significance of Ecommerce Platform for your Company or Brand
There's tight competition to sell your products online and to beat it you need to do things slightly different than your competitors.  Those platforms are meant to give you all capabilities to upload, edit and maintain every aspect of your digital store.
You may have different execution plans with your store like you may need to provide limited coupon discounts or calculate shipping cost as per distance most of them will have basic tools to do that but not the exact one as you want. Thus for an added value it's foremost for your Brand and Company and for you most prior task to choose best ecommerce solution / platform in 2022 to start online journey.
Top Ecommerce Platform in 2022
From my perspective best ecommerce platform is digital platform that will allow vendors / business to launch and manage their online stores with ease. There are many distinct top e-commerce platforms available in 2022 with various features to upload, manage and sell products online. All with one aim to help you sell your products.
However not everyone has perfect capabilities to fulfill your requirements. We've list of advantages and disadvantages and ecommerce platforms comparison for you to chose perfect one as per your requirements but before ask below to yourself.
Do you want to sell products on marketplace like amazon, ebay or an ecommerce platform of yours? Or maybe both?
What products you're selling? Is it Digital or Physical? Small or Large Inventory?
How much control of your store do you want? Partial or Full?
What's your budget? For store Development, Management & Marketing
How do you expect your customers to pay?
What growth are you expecting?
You want your online store to be super fast and super secure?
Does it support mobile & tablet devices?
How will you support your customers?
How i want to manage delivery system?
We've tried to review top available platforms for ecommerce store in 2022 below. If you want to save your time and make decisions right way, here's the conclusion of article. 
Comparison & Reviews for Top Best Ecommerce Platforms in 2022

Shopify is very popular ecommerce platform in all over the world because of it's simplicity, ease of access and security. It reserved first spot in this review & comparison because Shopify has handy dashboard for administration using which you can easily add products, customize look of your store and much more.  In comparison with others there are several reasons why Shopify is on top in this list but it's cost, simplicity & features are more focused so users like you can easily have top ecommerce solution as in 2022.
Shopify has over a million users and generated sales over $183 billion. It's hard to verify the accuracy of those numbers but since it comes from shopify's official handles it's fascinating. Also they have different plans as per requirements which helps you to chose the right plan. Shopify has top rating in this classification of ecommerce platform rating in 2022 for many reasons, find most of them as below.
Pros:
Effortless & quick setup for stores. Good collection of professionally designed templates with mobile friendly layouts. Enough to give professional look to your store.
Hosting on fast and secure Shopify servers. You won't have to be tensed about technical aspects and maintenance of server since you get secure and latest software from Shopify.
Powerful marketing features, easy reports and your own payment gateway.
Multiple languages, multi currency, Taxes, dropshipping, email tempaltes, refunds management, analytics and importantly 24×7 support.
built in blog system to market your store.
Powerful Inventory management and payment options.
Cons:
Lack of customization capabilities even for developers.
Even using their cheapest plan worth $9 it doesn't offer to create fully featured ecommerce store.
Import export of data is tough.
You'll end up using multiple paid apps for various add-on features of your store.
Content Management System (CMS) of shopify is imperfect and it will limit your SEO efforts.
Product search and filtering system isn't advanced.
Your competitors can have same store as yours.
No full control of your store and data.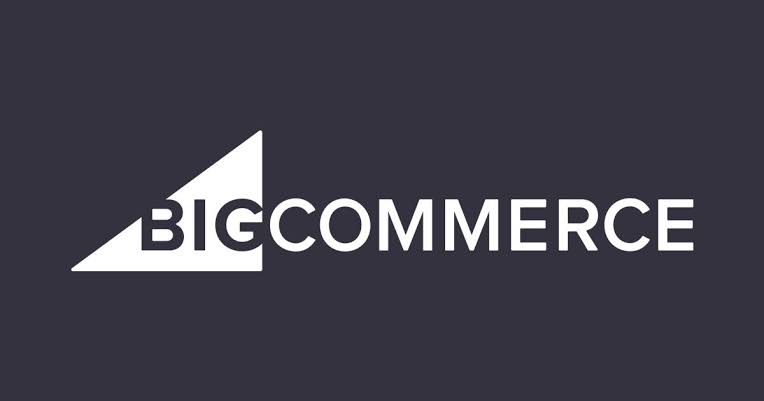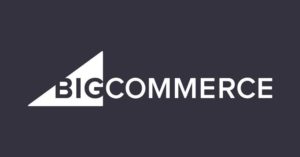 BigCommerce on the 2nd number of best ecommerce platforms comparison in 2022, It comes with lots of built-in features and options to customize your store. It's suitable for large scale stores like Sony, Toyota, Ford and more and small scale sellers like you. BigCommerce platforms offers high server uptime, amazing security and furthermore options for payment and order accomplishment partners.
It's an slightly expensive option in comparison with other ecommerce platform but since they have great features and solves multiple problems of industry it's popular choice for many. Our rating for this ecommerce platform review & comparison doesn't affect to budget. If budget isn't problem for you than BigCommerce has much to offer.
Pros:
Visual Store builder with easy to manage interface.
Sell using Facebook, Ebay, Amazon and Square POS.
Security and Speed is just amazing.
Good SEO features.
easily manage Payment Gateways and returns.
Shipping Providers
rich knowledge base.
Cons:
Pricing – If your budget is not good in figures you should not invest in BigCommerce.
Lesser add-ons to customize your store with additional features.
Very small collection of themes, imagine having hundreds of store same design as yours.
Some of parts lack control, you'll need to move to higher plans for more.
No full control of your store and data.


King of Ecommerce, Most customizable eCommerce platform, one of best plugins of WordPress, our favorite and top choice for WordPress users. WooCommerce has large collection of features and easy to manage dashboard with some of the best tools in small plugin pack. Cherry on the take it's free of cost. If your goal is to have a website with eCommerce functionality wooCommerce is top suggestion for you and stop comparison with other ecommerce platforms.
WooCommerce is open source and that makes it easier to be customized or provide add-ons. WooCommerce has over 8 million downloads and claims to power over 28% of online stores. Crazy huh!? There's no other better ecommerce platform in comparison with Woocommerce if you're using WordPress CMS.
If i get chance to become biased with review & comparison of top ecommerce solutions in 2022 (which i won't!) as per my experience & knowledge in field of digital ecommerce industry, Woocommerce is the top choice and clear winner for those who want best out of their digital stores. Hence we provide complete ecommerce website design & setup solution for such cheaper price.
Pros:
It's one of greatest plugin developed till now and it's completely free.
Professional & fully customization.
Secure and provides timely updates to make it better day by day.
Large community support which is beauty of every open source platform.
Easy to use interface with advanced options.
supports multiple payment gateways and even lets you integrate a custom one. Till date it's plugin which supports the most payment gateways.
Wide variety of themes and plugins.
Physical as well digital selling options.
Excellent extensions to supercharge your store.
Rich Documentation with Videos.
Full control of your store and data.
Cons:
Hard to implement multi currency.
Need to purchase hosting individually.
Extensions are expensive.
Maintenance will require help of developers.
Needs knowledge of two platforms WordPress & WooCommerce.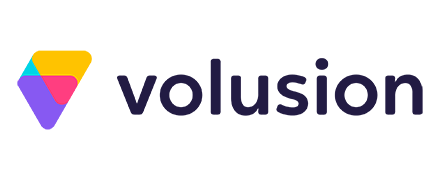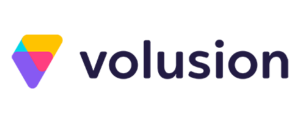 New venture has good features for an out of the box ecommerce store. The platform is easiest to use and hosting is inbuilt. The platform has HTML and CSS editors to allow more customization. It has around 15 free templates and web builder using which you can customize your store on your own. 24×7 phone support and live chat is reliable when you're stuck with your store. In comparison with other ecommerce platform rating this one has very few features of expansion but good enough to start selling online,  Thus we listed Volusion as 4th winner of ecommerce platforms comparison in year 2022.
Pros:
Easy to use interface.
Good analytical tools.
Mobile application support.
Multiple payment options.
Customization options using HTML, CSS.
Third party app. support.
Low pricing.
Cons:
No option to sell digital products.
Missing blog features.
Additional costs for add-on services.

3dcart's ecommerce platform comes with website builder and nice features but it doesn't give full control of the store. It's slightly difficult to use and manage but it has multiple payment options (over 160) to get things running. It's last compared platform in race of ratings between best ecommerce platform in 2022 but still a powerful one in ecommerce platform comparison.
Pros:
Very simple interface.
160+ payment methods.
Cons:
Our least recommendation for your online store.
Poor builder and customization options.
Old-school layout of dashboard.
That's all we have to review but there are more options that you can consider which we will just list without detailed review. You can find rating & comparison with other ecommerce platform in the end of this article.
PrestaShop is well planned & modern ecommerce solution with most of the features you need to create an online shop and grow business. PrestaShop is freemium open source ecommerce platform. It's developed on PHP programming language and backed with MySQL DBMS (database management system). PrestaShop is running over 250,000 online stores worldwide and available in 60 languages.
Read More on Wikipedia PrestaShop
Squarespace, Owned by private American company, based in New York City, they provide hosting and domain services to make good looking websites. Squarespace has decent pre-build templates & drag & drop builder to design websites within few clicks.
Read More on Wikipedia Suqarespace
Wix.com Ltd. is privately held by Israeli company called Wix. They provide cloud based website platform and also allows to modify websites using HTML & CSS. Also not missing drag and drop tools with easy interface.
Apart from rating on ecommerce platforms, If you're not tech savvy and want to just start selling products on DIY ecommerce platform wix can be good alternative until you decide to next step and create professional online shop.
Read More on Wikipedia Wix.com
Magento is an open source ecommerce platform. It's popular ecommerce platform with good rating in the competition. Magento is developed on Zend Framework written in PHP.
Read More on Wikipedia Magento
Weebly, website hosting services focused on online ecommerce store. Weebly has headquarter in San Francisco, it was been acquired by Square Inc. in April 2019. They have 600,000+ paid users. Weebly is very last but not least good option we included in 2022 ecommerce platform comparison.
What aspects were considered to rate best ecommerce solution in 2022?
Not diving deep into technical terms but to keep it simple, I'll list most important & vital aspects that we considered to rate top ecommerce platforms of 2022.
Ease of Use – Most practical aspect of all ecommerce platform, It needs to be easy to operate and understand. We understand that many store owners may not be tech savvy and they need options to easily access all features of their online store. Hence we managed to get an balanced approach to rate the ease of use category.
Platform Features – Having tons of complex tools may make things unnecessarily crowded and having lesser tools to make the platform more user friendly kills opportunities. We categorized most vital features required to manage your ecommerce store and rated best ecommerce platforms for year 2022.
Performance – One of the most necessary aspect for your ecommerce store, Performance on user side & admin side makes things easy to operate. Here we concluded performance of many ecommerce platforms with their features and how it performs while operating normal & abnormal tasks.
Design & Themes – Everyone loves a good design and themes make it easy for a store owner to setup their brand store. Availability & quality of design & themes were tested according to best practices.
Integrations – No store is perfect if it doesn't allow store owners or developers to modify things as required. Additional apps & integrations are a must have feature to mould a perfect ecommerce store.
Customization – Same as integration, customization to themes, design, admin functionalities are very important when your store is required to appear different or have unique functions.
Support – Support is another important feature of ecommerce platform which makes or breaks the choices. Doesn't matter if you have professional developers for your store an direct ecommerce platform support it a basic need to many to get things solved quickly.
Customer Satisfaction – Based on real data available on internet in 2022, we listed how many customers were satisfied using their ecommerce platform. That may have multiple reasons attached but an overview will definitely help you understand what users have experienced in real time.
Conclusion – TLDR;
There are lots of platforms available to start your online store and all have different perks to offer. However it's not very easy decision to make for a person who doesn't understand tech. If you feel it's very confusing you should either go with Shopify or WooCommerce.
It's best to consult experienced development agency who has experience of developing hundreds of stores. I personally would advise to go through complete comparison, rating & review article to understand which ecommerce platform has everything you need. If you understand some basic technical specifications below are overall rating from us for all aspects.
Top Ecommerce Platforms in 2022 – Comparison & Ratings
| Platform | Ease of Use | Features | Performance | Design & Themes | Integrations | Customization | Support | TOTAL | Customer satisfaction |
| --- | --- | --- | --- | --- | --- | --- | --- | --- | --- |
| Shopify | 4.9 | 4.1 | 4.2 | 4 | 4.3 | 3.9 | 4.4 | 4.4 | 91% |
| BigCommerce | 4.4 | 3.6 | 4.2 | 3.5 | 4 | 3.8 | 4.4 | 4.1 | 81% |
| WooCommerce | 4.4 | 4.2 | 4.6 | 4 | 4 | 4.6 | 3.2 | 4 | 94% |
| Volusion | 4 | 3.7 | 4 | 3.2 | 3.5 | 4.2 | 4 | 3.8 | 74% |
| 3dCart | 4 | 3 | 3.2 | 3.2 | 2.8 | 3.2 | 3 | 3.2 | 50% |
| PrestaShop | 3.6 | 2 | 2.7 | 3.5 | 2.4 | 3.6 | 3.8 | 3 | 52% |
| Squarespace | 3.4 | 2.8 | 3.7 | 4.1 | 2.5 | 3 | 3.7 | 3.3 | 40% |
| Wix | 4 | 2.9 | 3.7 | 4.4 | 2 | 4 | 3.1 | 3.4 | 50% |
| Magento | 2.4 | 2.1 | 2.6 | 3.3 | 3.9 | 3.4 | 2.9 | 2.9 | 40% |
| Weebly | 3.3 | 2 | 2.2 | 3.5 | 3.3 | 2.4 | 3.8 | 2.9 | 39% |
Winners & Runner-ups for Top Ecommerce Platforms in 2022 by it's feature category.
Ease of Use –
1 – Shopify.
2 – BigCommerce & WooCommerce.
Platform Features –
1 – Shopify.
2 – WooCommerce.
Performance –
1 – WooCommerce.
2 – Shopify
Design & Themes –
1 – WooCommerce.
2 – Shopify
Integrations –
1 – Shopify.
2 – WooCommerce.
Customization –
1 – WooCommerce.
2 – Volusion.
Support –
1 – Shopify.
2 – BigCommerce
Customer Satisfaction –
1 – WooCommerce.
2 – Shopify
Hope this article with review & comparison helped you figure out the best platform as per your needs. You can get easy to go platforms for your online store or just use open source platforms to get started free. However it's best in your advise to consider expert ecommerce developers. You can also check our fixed cost website deign solution using WooCommerce to get best out of your digital venture.
Have you used any of above solutions? do you have experience that can help us and others to understand more about top ecommerce platform in 2022? Let us know in comments.