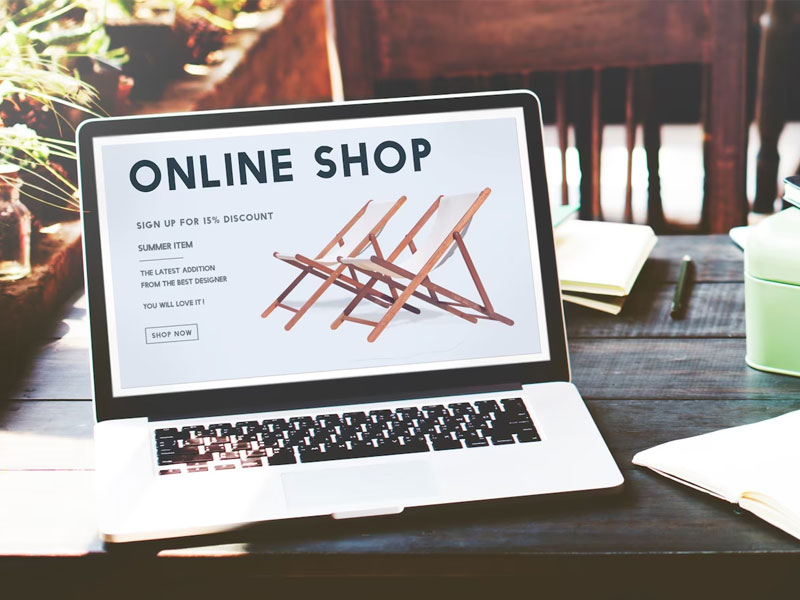 In the ever-growing world of online shopping, having a high-converting ecommerce website is crucial for success. A well-designed and optimized website can significantly impact your conversion rates and boost sales.
In this blog post, we will share five essential tips to help you create a high-converting ecommerce website that captures the attention of your visitors and compels them to make a purchase.
User-Friendly Navigation: Creating a Smooth Journey for Your Visitors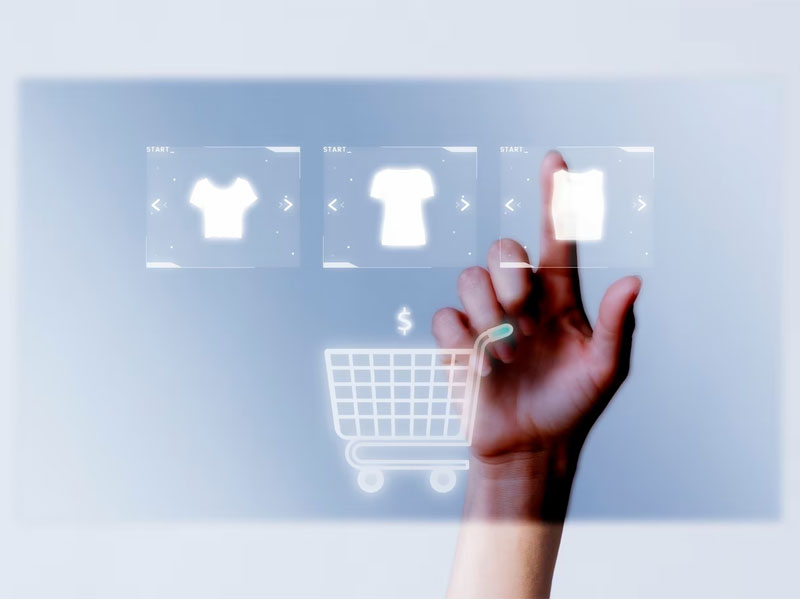 Picture this: You walk into a massive store with aisles upon aisles of products, but there are no signs or directions to guide you. You wander aimlessly, frustrated and unsure of where to find what you need.
This chaotic experience is precisely what you want to avoid on your ecommerce website.
A user-friendly navigation system is like a helpful store guide that ensures your visitors can effortlessly find their desired products. Here are some tips to create a seamless navigation experience:
Clear Menu Structure: Design your menu with simplicity and clarity in mind. Use straightforward categories that align with your product offerings.

For instance, if you're selling clothing, your menu could include categories like "Men," "Women," "Kids," and "Accessories." Avoid overwhelming visitors with an excessive number of menu options.
Intuitive Search Functionality: Incorporate a prominent search bar that allows users to quickly find specific products.
Enhance the search functionality with auto-suggestions and filters to refine the search results further.
For example, if a user types "running shoes," the search feature should display options like "men's running shoes" or "women's running shoes."
Breadcrumb Navigation: Breadcrumbs act as a trail of breadcrumbs (hence the name) that help users understand their location within your website's hierarchy.
They provide a clear path for users to retrace their steps or navigate to a higher-level category.
For example, if a user is viewing a specific product, the breadcrumb trail could show "Home > Women's Shoes > High Heels > Product Name."
Responsive Navigation Design: With the increasing use of mobile devices for online shopping, ensure that your navigation is optimized for various screen sizes.
Responsive design allows your website to adapt seamlessly to different devices, providing an equally user-friendly experience across desktops, tablets, and smartphones.
Suggested Checklist for User-Friendly Navigation for High-Converting Ecommerce Website:
Ensure the main navigation menu is prominently displayed and accessible from every page.
Use clear and concise labels for menu categories.
Include a search bar in a noticeable location.
Implement filtering options to help users narrow down their product search.
Optimize page loading speed to prevent visitors from getting frustrated.
Conduct usability testing to identify and address any navigation issues.
Remember, the goal is to make navigation on your website a breeze for your visitors. By creating a user-friendly experience, you'll keep them engaged, increase their time on site, and ultimately improve your conversion rates.
So, buckle up and embark on the journey of crafting a user-friendly navigation system that will delight your customers and lead them straight to the products they desire.
Your website will become a joy to explore, and your customers will keep coming back for more. Happy navigating!
Clear and Compelling Product Descriptions: Captivating Your Customers with Words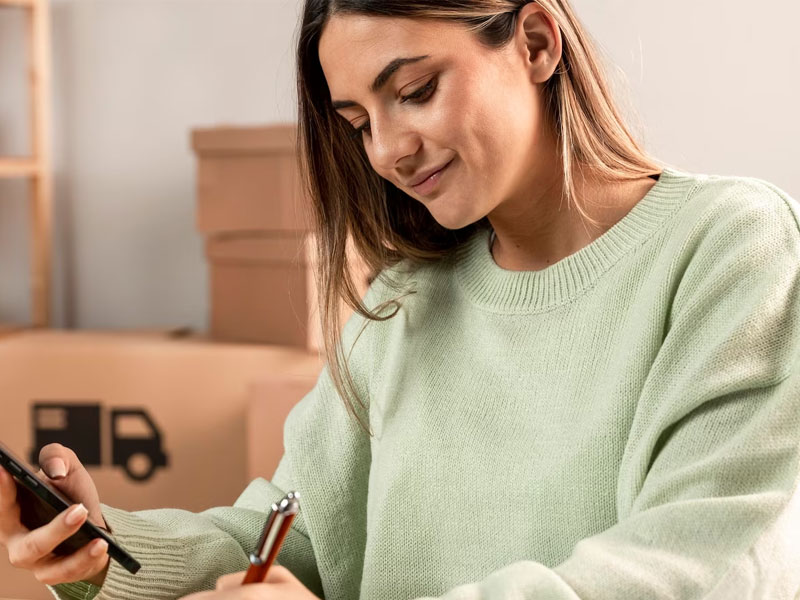 Imagine browsing an online store and stumbling upon a product with a vague or uninspiring description. You'd probably hesitate, unsure if it's the right fit for you. That's why crafting clear and compelling product descriptions is crucial for engaging your customers and driving conversions.
Let's dive into some tips to create captivating product descriptions:
Know Your Audience: Understand who your target customers are and speak directly to their needs, desires, and pain points.
Use language and tone that resonates with them, whether it's casual and conversational or professional and informative.
Highlight Unique Selling Points: Clearly communicate the key features, benefits, and advantages of your products.
What sets them apart from the competition? Showcase the value your products bring to the customers' lives and how they can solve their problems.
Use Descriptive and Imaginative Language: Paint a vivid picture with your words.
Instead of simply stating the product's specifications, weave in sensory details and storytelling elements. Help customers envision how the product can enhance their lives and evoke emotions.
Keep it Concise and Scannable: Online shoppers tend to skim through product descriptions, so make sure your content is easily digestible.
Use bullet points, subheadings, and short paragraphs to break up the text. Highlight the most important information and make it easy for customers to find what they're looking for.
Incorporate Social Proof: Boost credibility by including customer reviews, ratings, and testimonials.
This social proof helps build trust and confidence in your products. Choose compelling snippets that highlight the positive experiences and satisfaction of previous customers.
SEO Optimization: Optimize your product descriptions with relevant keywords to improve search engine visibility. Research and identify the terms customers are likely to use when searching for products like yours. Incorporate these keywords naturally throughout the description without compromising readability.
Suggested Checklist for Clear and Compelling Product Descriptions:
Understand your target audience and their preferences.
Highlight unique selling points and key benefits.
Use descriptive and imaginative language to engage customers.
Keep the description concise, scannable, and visually appealing.
Incorporate social proof through customer reviews and testimonials.
Optimize product descriptions for search engines.
Remember, your product descriptions play a vital role in convincing customers to make a purchase. By effectively conveying the value and benefits of your products, you'll capture their attention, ignite their interest, and inspire them to take action.
So, put your creativity to work, infuse your product descriptions with persuasive language, and watch as your customers become captivated by your offerings. With clear and compelling descriptions, you'll leave a lasting impression and convert visitors into loyal customers. Happy writing!
Streamlined Checkout Process: Seamless Transactions Made Simple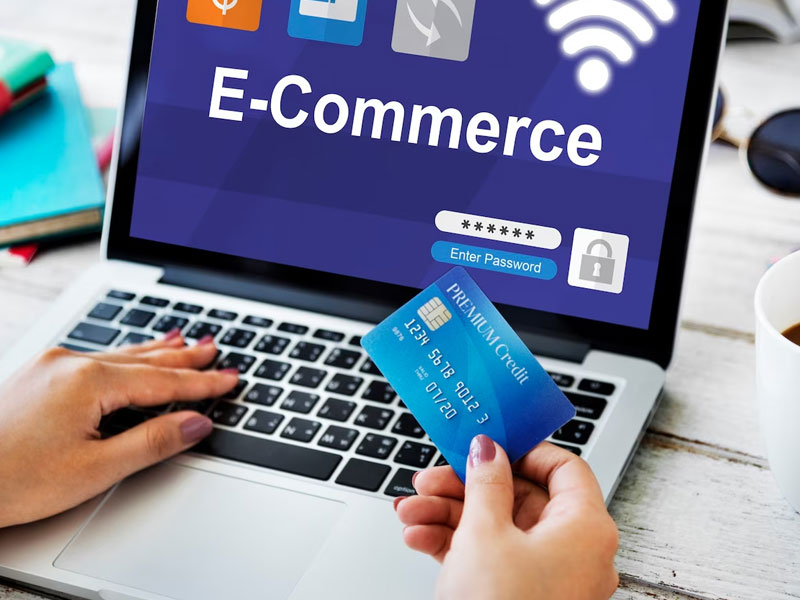 When it comes to online shopping, a complicated and cumbersome checkout process can be a major turn-off for customers. To ensure a smooth and seamless experience, follow these essential tips for streamlining your checkout process:
Simplify Form Fields: Minimize the number of required fields in your checkout form.
Only ask for essential information necessary for completing the transaction. Keep it concise and avoid overwhelming customers with unnecessary requests.
Guest Checkout Option: Offer a guest checkout option to eliminate the need for customers to create an account.
Many shoppers prefer a quick and hassle-free purchase without the extra step of registration. Give them the option to proceed as guests for a frictionless checkout.
Clear Progress Indicators: Provide visual cues to let customers know their progress during the checkout process.
A simple progress bar or step-by-step indicators help users understand where they are and how many steps are left. This clarity reduces frustration and encourages them to complete the purchase.
Mobile-Friendly Design: Optimize your checkout process for mobile devices. Mobile shopping is on the rise, and ensuring a responsive and user-friendly checkout experience on smartphones and tablets is crucial.
Make sure buttons and input fields are easily tappable, and the layout is optimized for smaller screens.
Secure Payment Options: Instill trust and confidence in your customers by offering a variety of secure payment options. Include popular and trusted payment gateways that provide secure transactions, such as PayPal, Stripe, or Apple Pay.
Display security badges or seals to reassure customers that their information is safe.
Checklist for Streamlined Checkout Process:
Simplify form fields and minimize required information.
Provide a guest checkout option for a faster purchase.
Use clear progress indicators to guide customers.
Optimize checkout process for mobile devices.
Offer secure and trusted payment options.
By implementing these streamlined checkout process strategies, you'll reduce cart abandonment rates and increase conversions. Remember, simplicity and convenience are key to ensuring a hassle-free checkout experience that keeps customers coming back for more.
So, refine your checkout process, remove any unnecessary hurdles, and create a seamless path for your customers to complete their transactions. With a streamlined checkout, you'll enhance customer satisfaction and maximize your online sales. Happy optimizing!
Mobile Optimization: Unleashing the Power of Mobile Commerce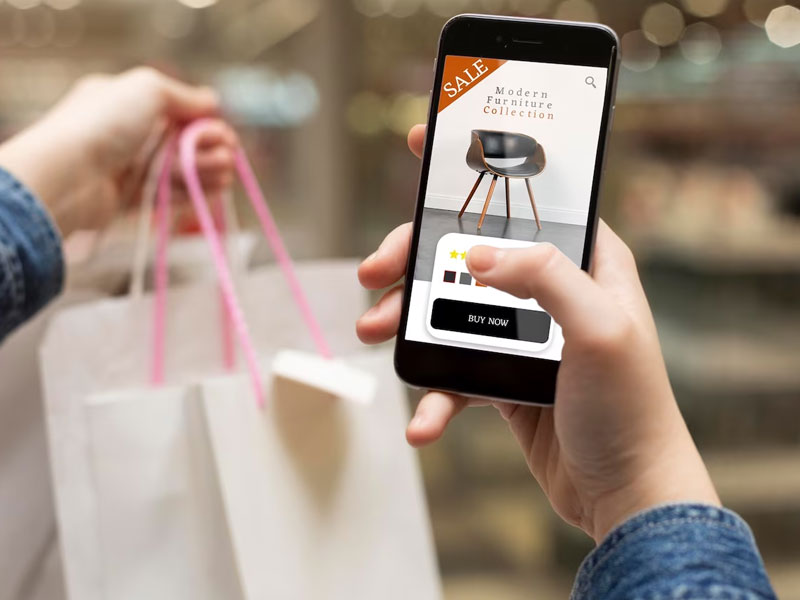 In today's mobile-driven world, optimizing your ecommerce website for mobile devices is no longer a luxury—it's a necessity. To provide an exceptional user experience and maximize conversions, follow these essential tips for mobile optimization:
Responsive Design: Ensure your website is responsive and adapts seamlessly to different screen sizes.
A responsive design automatically adjusts the layout, images, and content to provide an optimal viewing experience on smartphones and tablets. This eliminates the need for users to zoom in or scroll horizontally, keeping them engaged and focused on your products.
Fast Loading Speed: Mobile users have little patience for slow-loading websites. Optimize your site's loading speed by minimizing file sizes, compressing images, and leveraging browser caching.
A swift and efficient loading experience will reduce bounce rates and increase the chances of conversion.
Finger-Friendly Navigation: Make navigation on your mobile site easy and intuitive. Ensure that buttons, menus, and links are large enough and well-spaced for users to tap accurately.
Avoid using small fonts or cramming too much information into a single screen. Simplify the user journey to enhance usability and encourage exploration.
Mobile-Friendly Search and Filters: Enable a user-friendly search functionality that is prominently displayed and easy to access on mobile devices. Implement filters to help users refine their search results quickly.
A seamless search experience allows customers to find products effortlessly and improves overall satisfaction.
Simplified Checkout Process: Streamline the mobile checkout process to minimize friction and boost conversions. Reduce the number of form fields, enable auto-fill options, and offer mobile payment methods like Apple Pay or Google Pay.
By eliminating unnecessary steps and simplifying the process, you'll increase the likelihood of completed transactions.
Mobile Optimization Checklist:
Implement a responsive design for seamless mobile experiences.
Optimize loading speed to keep visitors engaged.
Create finger-friendly navigation for easy browsing.
Enhance search functionality and implement filters.
Simplify the checkout process for mobile users.
By prioritizing mobile optimization, you'll tap into the vast potential of the mobile market and provide a superior user experience. Remember, mobile devices are now the primary means of accessing the internet, and catering to mobile users is essential for your ecommerce success.
So, ensure your website is mobile-optimized, deliver a lightning-fast experience, and create a user-friendly interface that delights your mobile customers. With mobile optimization, you'll unlock new opportunities and propel your ecommerce business to new heights. Get ready to thrive in the mobile era!
Social Proof and Trust Signals: Building Trust and Boosting Conversions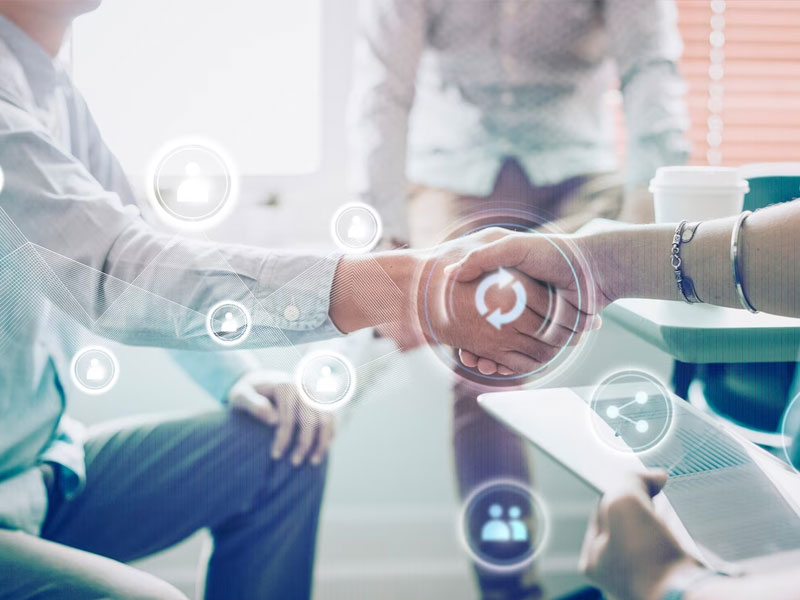 In the competitive landscape of ecommerce, establishing trust with your customers is paramount. Incorporating social proof and trust signals into your website can significantly impact your conversion rates. Here's how you can leverage these powerful tactics:
Customer Reviews and Testimonials: Display authentic customer reviews and testimonials prominently on your website.
Positive feedback from satisfied customers builds credibility and reassures potential buyers. Encourage customers to leave reviews after making a purchase, and showcase them strategically throughout your product pages.
Example: "See what our customers are saying about us: Sarah from California loves our product! She rated it 5 stars and mentioned how it exceeded her expectations."
User-Generated Content: Harness the power of user-generated content (UGC) to showcase real-life experiences with your products.
Encourage customers to share photos, videos, and stories of them using your products. Displaying UGC not only creates social proof but also engages potential customers and sparks their interest in your brand.
Example: "Check out these amazing photos our customers have shared, showcasing our products in action! Join the community and share your own #BrandNameExperience."
Trust Badges and Certifications: Incorporate trust badges and certifications on your website to instill confidence in your customers.
Display recognizable symbols such as SSL certificates, secure payment icons, and industry-specific certifications to assure visitors that their information is safe and transactions are secure.
Example: "Rest assured, your payment information is secure with us. We use industry-leading encryption technology and display trusted payment icons."
Influencer Endorsements: Collaborate with influencers or industry experts to promote your products.
Influencer endorsements can significantly impact consumer behavior and generate trust in your brand. Partner with influencers whose values align with your brand, and leverage their reach and credibility to expand your customer base.
Example: "Hear what [Influencer Name], a leading expert in [industry], has to say about our products. Their endorsement speaks volumes about our quality and reliability."
Social Media Proof: Integrate social media feeds and share counts on your website to showcase your brand's popularity and engagement.
Display the number of followers, likes, and shares your brand has accumulated on social media platforms. This social proof reinforces the credibility and trustworthiness of your brand.
Example: "Join our thriving social media community! With over [number of followers] and counting, our brand is trusted and loved by customers worldwide."
By incorporating social proof and trust signals into your ecommerce website, you create a sense of authenticity and credibility that resonates with your audience. Potential customers will feel more confident in making a purchase, leading to increased conversions and long-term customer loyalty.
Remember, people trust the opinions and experiences of others. Leverage social proof and trust signals strategically to build trust, showcase your brand's reputation, and ultimately drive more sales. With these powerful tactics in your arsenal, you're well on your way to creating a high-converting ecommerce website.
Conclusion:
Creating a high-converting ecommerce website requires careful attention to various elements, from user-friendly navigation to persuasive product descriptions and streamlined checkout processes.
Optimizing for mobile and incorporating social proof are additional steps to build trust and enhance the overall user experience. By implementing these five essential tips, you can increase your website's conversion rates and drive more sales in the competitive ecommerce landscape.
Remember, your ecommerce website is the face of your online business, and investing time and effort into its design and optimization will yield long-term benefits. Start implementing these tips today and watch your ecommerce business thrive.
Unlock Your Ecommerce Success with Our Professional High-Converting Ecommerce Website Setup Services
Ready to take your online business to new heights?
Our expert ecommerce website design & development services are tailored to meet your unique needs and drive exceptional results.
With a team of skilled designers and developers, we create visually stunning and user-friendly websites that captivate your audience and convert visitors into loyal customers.
From intuitive navigation to seamless checkout experiences, we craft ecommerce websites that maximize conversions and boost sales.
Don't settle for an ordinary website—let us elevate your online presence and unlock the full potential of your ecommerce venture. Get in touch with us today and watch your business soar to new heights. Read more about our ecommerce website design packages.