Choosing to begin a blog, regardless of whether it be for personal or professional needs is an extraordinary thought. With increased day by day internet activities on smart phones you probably want to share your thoughts, ideas, showcase your work portfolio or sell your physical or digital products online. In this post we're going to list and compare top free blog & website builder platforms of year 2018.
However it might be tough to decide which blog platform is best for your requirements since there are multiple choices available in the market. Many blog platforms are free and some premium at monthly costs, all have their different features which makes it tougher to decide one.
To save you time and overcome your confusions about which is the best available blogging platform in the market as of year 2018. We've list out all important aspects to consider before you can make thorough choice and start blogging for your business or personal use.

WordPress.org is an online, open source website creation tool written in PHP. Using non-geek speech, it's the easiest and most powerful blog and website CMS (content management system ) in today's generation.
It's self hosted solution which means you'll need to purchase Website hosting. Most of popular hosts provides one click installation of WordPress and there are so many options choosing a web host to get your blog started in no-time.
Some best features of WordPress can be listed as.
Simplicity – It's so easy to get used to and very comfortable for someone who knows very little web management.
Flexibility – It allows you to modify your website as you'd like, You can start e-commerce store or even an web application.
Publishing Tools – WordPress has easier setup to manage your website content. Create article drafts, schedule post, and look at your post revisions. Publish your content for public or private, and secure posts and pages with a password.
Easy User Management System
Superb Media Management 
Continuous Security & CMS updates.
Search Engine Optimized – WordPress systems has default settings to allow search engines to crawl your website and make it available to world.
Multilingual – Why not make your website available in all languages at ease? Only possible with WordPress.
Community – As the most popular open source CMS on the web, WordPress has a vibrant and supportive community. You can ask queries on the support forums and get help from expert volunteers, attend a Meetup to learn more about WordPress, read blogs posts and tutorials about WordPress. Community is at the heart of WordPress, making it what it is today.
Apart from all available top website builder options WordPress is our most favorite CMS to build various Professional Websites, Web applications and News publishing websites.
2) Weebly – PRICE: FREEMIUM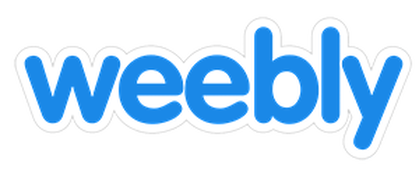 Weebly is a freemium website creation and Web-hosting service. Weebly provides drag & drop blogging platform that comes with a guided setup and also allows to sell products online at ease. They also have lot of pre-designed themes to match your needs.
Using Weebly you get Customizable blog layouts, Elements builder for your content and building a unique website design also SEO optimization for getting found in search results with matched standards.
Some best features of Weebly can be listed as.
Drag and drop website builder.
Easy publishing.
Free Sub-domain.
Responsive template designs.
Online e-commerce store.
Apart from free plan weebly also offers four SMB and Enterprise plans for you to choose from.
3) WIX – PRICE: FREEMIUM

Wix is hosted services for blogging and it's created to give small business and professional bloggers easiest tools to build website. Using it's built in drag & drop technology, creating beautiful sites are very easy. Even if you're no designer you can easily make good starter website using wix's prebuilt templates.
Some note worth features of wix.
Free hosting & free subdomain with yourwebsite.wix.com
500+ website templates to choose from.
Easy web builder tools to get things done.
Optimized code and responsive layouts to fit best in all screens.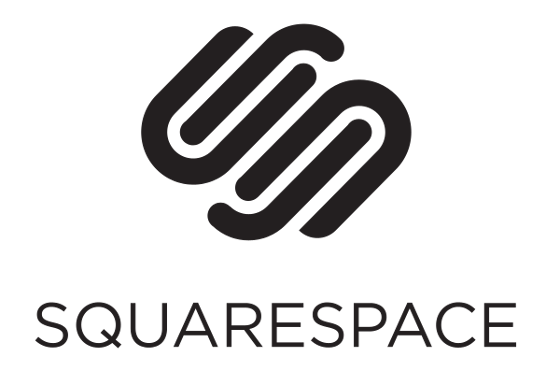 Squarespace is designed to provide easy way to build website without any coding skills. It comes with all features required for website customization. Using squarespace you get lot of pre-made templates, mobile friendly layout and DIY style editor to change colors, fonts and images.
What we liked in Squarespace.
Drag & drop image management.
Custom WYSIWG Editor for real time site creation.
Inbuilt Social share connectivity and links.
Included CDN (Cloud Delivery Network) to make website load faster from anywhere in world.
5. Joomla – PRICE: FREE

Joomla is another open-source content management system with blogging capabilities, much like WordPress.org. This also means you will need to have a hosting provider since it is a self-hosted solution. Joomla is very powerful with WYSIWYG design editor so you don't need to know design code, and also have option to monetize your blog / website using banner on the website.
Noteworthy Features of Joomla
Cache management built-in for optimal loading speeds.
8,000+ extensions for adding design and functionality to your site.
Responsive layouts for perfect site display on all device.
Inbuilt system for Search Engine optimization.
So that was all you needed to know before you start your blogging adventure in digital world. Apart from it being easy for a beginner you need an expert to design & setup your blog to look professional and aesthetic to your visitors. Check our Dynamic package which is fully packed with Superb designs and all the tools you need to manage your website.