WE BELIEVE IN BEAUTIFUL DESIGN
Start your custom invitation card design in style with a burst of colorful sweet with Byteknight! Inspired by vintage modern elements and type, this invitation card design is just right for a wonderful and festive jubilee!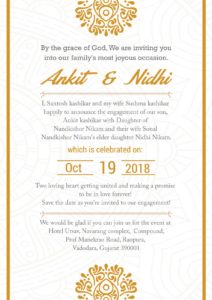 So, you want something customization, something completely unique and fashionable to your event, a design that no one has ever seen before?  We can help you create it!
To start we like to have a consultation, by phone or in person. We want to know all the little details, the colors, the feel, the dress, the venue and most importantly we want to get to know you! Once we have collected all of this information we will put our design skills to the test, work with you side-by-side and create a design that will set the tone for your special day!
All invitations are completely customizable. Colors and wording can be changed to fit your event at no extra charge. We can also customize printing method and the elements that are included in the set. If you would like to order a sample or to start your wedding stationery order, please contact us!